GALA PRESENTATIONS
どれを見るか迷ったらまずはGALA部門からチェックしてみるのも良いですよ♪
去年はミュージカルやSFなど華やかな映画が多かったのに対して今年はドラマが多い様な印象を受けました。20作品全てをチェックしてみました。

1.Breathe
Andy Serkis, United Kingdom, world premiere
Actor Andy Serkis makes his directorial debut with the inspiring true love story of Robin and Diana Cavendish (Andrew Garfield and Claire Foy), an adventurous couple who refuse to give up in the face of a devastating disease.
2.The Upside
フランス映画のリメイク版、リメイクするにはちょっと早い様な気もするけど、黒人の男の人がお金持ちの偏屈なおじさんを介護しながら次第にお互い心が和やかになっていく様なお話。
3.C'est la vie!
 Olivier Nakache, Eric Toledano, France, world premiere
Directing duo Olivier Nakache and Eric Toledano (The Intouchables, Samba) serve up a delightful comedy about a long-suffering caterer hoping to get through one last, mishap-heavy dinner party.
4.Darkest Hour
Joe Wright, United Kingdom, Canadian premiere
Gary Oldman steps into the imposing persona of Winston Churchill in Joe Wright's (Pride and Prejudice, Atonement) period drama set in the early years of the Second World War, when Churchill's rousing leadership inspired a nation.
5.Film Stars Don't Die in Liverpool
Paul McGuigan, United Kingdom, Canadian premiere
Annette Bening and Jamie Bell star in this adaptation of the memoir by British actor Peter Turner, recounting his romance with the legendary (and legendarily eccentric) Hollywood star Gloria Grahame during the last years of her life.
6.Kings
Deniz Gamze Ergüven, France/Belgium, world premiere
A recluse (Daniel Craig) helps a woman (Halle Berry) and her 12 foster children when riots erupt in Los Angeles following the 1992 beating of Rodney King, in the English-language debut from writer-director Deniz Gamze Ergüven (Mustang).
7.Long Time Running
Jennifer Baichwal, Nicholas de Pencier, Canada, world premiere
Jennifer Baichwal and Nicholas de Pencier capture the emotional and powerful 2016 final tour by Canadian rock icons the Tragically Hip.
8.Mary Shelley
Haifaa Al Mansour, Ireland/United Kingdom/Luxembourg/USA, world premiere
Elle Fanning stars in this scintillating biopic of the Frankenstein author, chronicling her tempestuous marriage to dissolute poet Percy Bysshe Shelley and the fateful night at a Swiss chateau that inspired her most famous creation.
9.The Mountain Between Us
Hany Abu-Assad, USA, world premiere
A surgeon (Idris Elba) and a journalist (Kate Winslet) must rely on each other for survival when the small plane they share crashes in the wilderness.
10.Mudbound
Dee Rees, USA, international premiere
Carey Mulligan, Jason Clarke, Mary J. Blige, and Garrett Hedlund star in this ensemble drama from director Dee Rees, an adaptation of Hillary Jordan's prize-winning novel about simmering racial tensions in the Jim Crow South of the 1940s.
11.Stronger
David Gordon Green, USA, world premiere
David Gordon Green (George Washington, All the Real Girls) directs Jake Gyllenhaal and Tatiana Maslany in this adaptation of the memoir by Jeff Bauman, which recounts his struggles to adjust to a new kind of life after losing his legs in the Boston Marathon bombing.
12.Untitled Bryan Cranston/Kevin Hart Film
Neil Burger, USA, world premiere
Bryan Cranston and Kevin Hart star in this remake of the French hit The Intouchables, a dramatic buddy comedy about the unlikely friendship between a rich quadriplegic and his working-class caregiver.
13.The Wife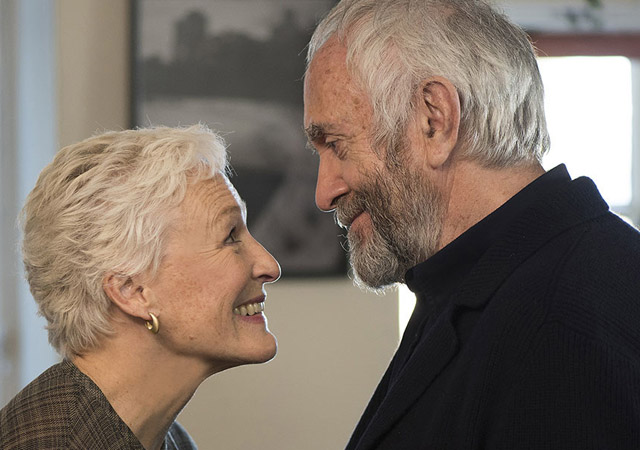 Björn Runge, United Kingdom/Sweden, world premiere




Jonathan Pryce, Glenn Close, and Christian Slater star in Björn Runge's adaptation of Meg Wolitzer's best-selling novel about an author who travels to Stockholm to collect her Nobel Prize — and leaves her husband in the process.
14.Woman Walks Ahead
Susanna White, USA, world premiere
Jessica Chastain stars in the true-life story of Catherine Weldon, a 19th-century Brooklyn artist who travelled to the Dakota Territory and became the confidante of legendary Sioux chief Sitting Bull.
15.

55Steps
16.Chappaquiddick
17.Hochelaga, Terre des Ames
18.My days of Mercy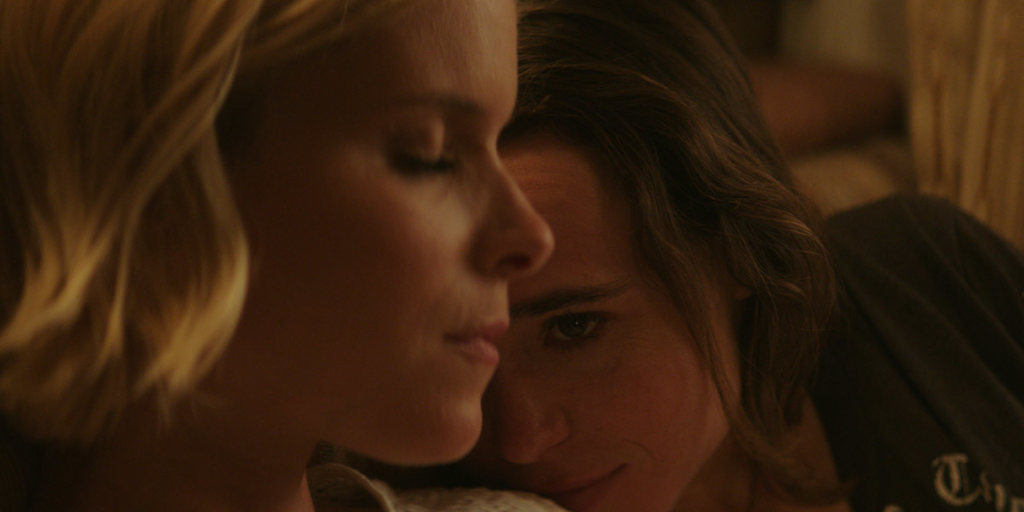 19.The Leisure Seeker
20.Three Christs